We are Proud to be The Largest Owner of Military Housing.
Hunt is a nationally recognized leader in the Department of Defense, Military Housing Privatization Initiative. Hunt is honored to serve those who serve us. We understand the sacrifice and commitment you and your family make every day and for that we thank you.
Hunt is the most experienced and largest owner of military housing in the nation, offering quality and service to more than 165,000 residents in over 32,000 homes on Navy, Air Force, Marine Corps, and Army installations throughout the country.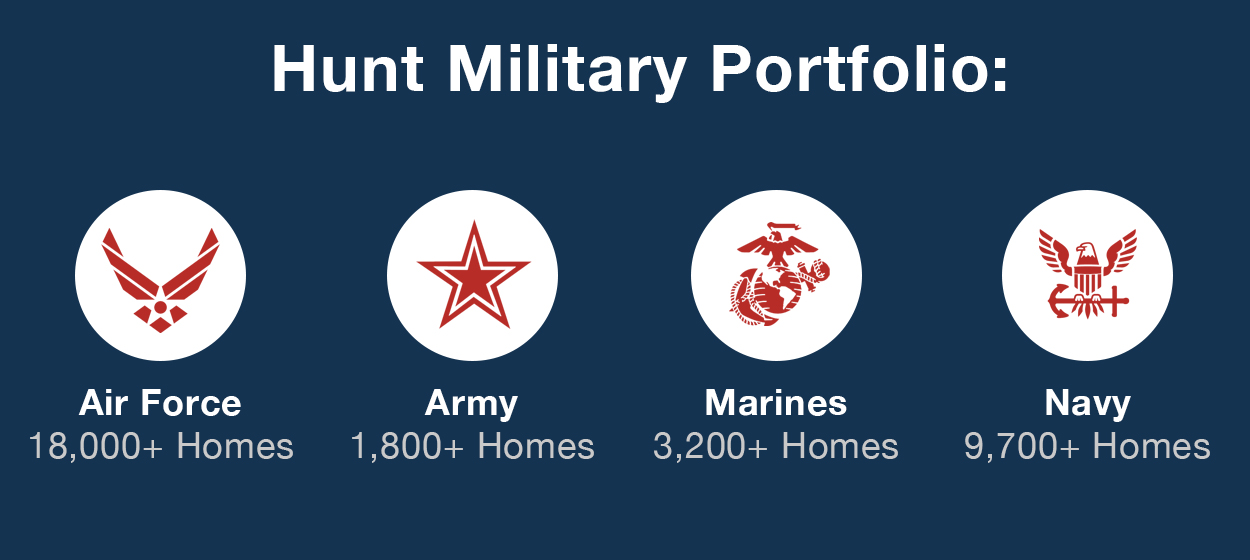 We Build Communities Characterized by Three Clear Promises: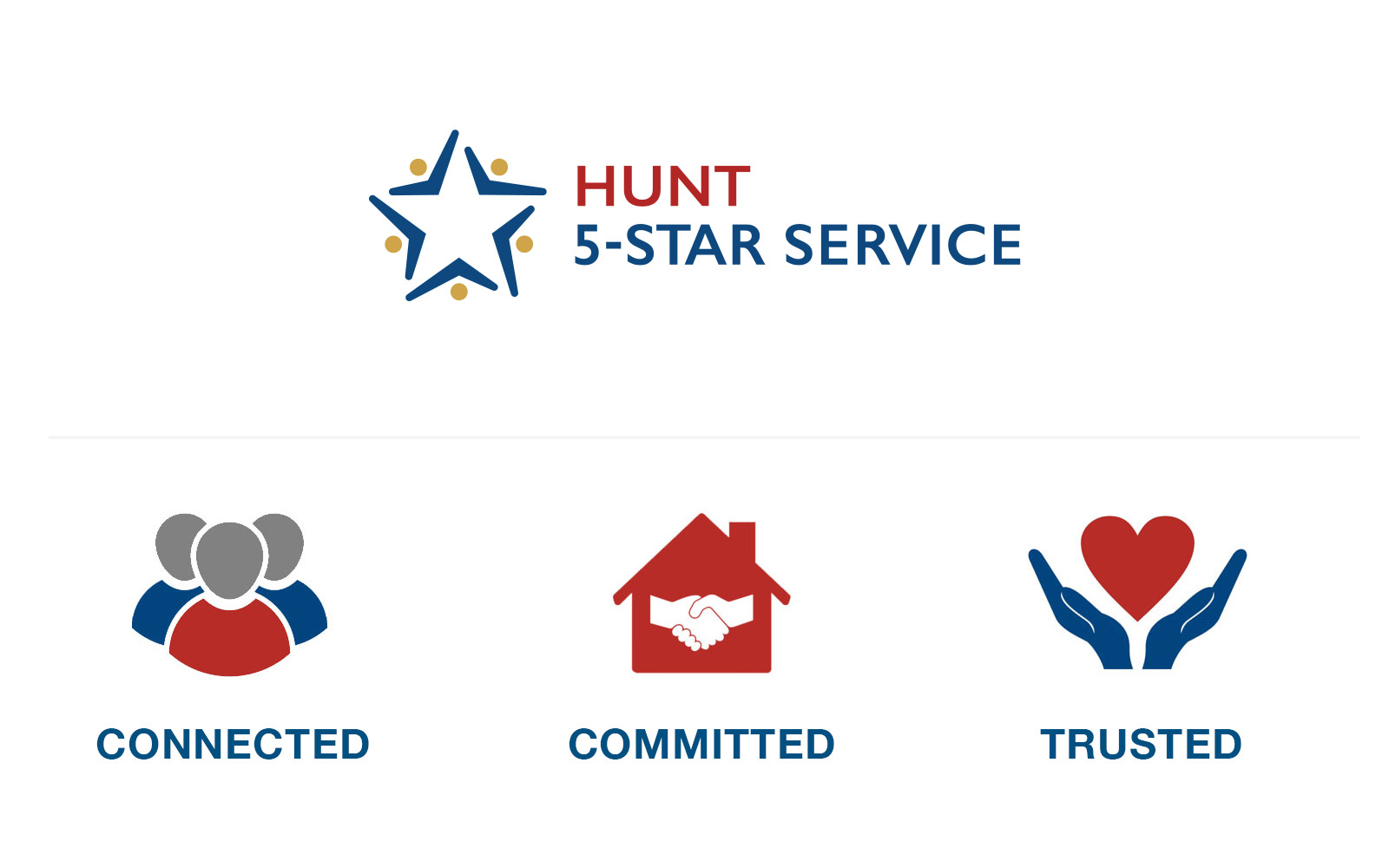 Our communities boast some of the highest customer service and property awards in the industry including: CEL & Associates A List and Platinum Awards, Professional Housing Managers Association Property of the Year, ENR Southwest Best Projects Award, Institute for Real Estate Management Associate of the Year and more.
Hunt Military Communities invites you to learn more about any of our stellar communities listed here and looks forward to you becoming our newest resident.
Welcome home!