January 29th, 2021
Scholarship Opportunities for Military Spouses and Children
Pursuing continuing education goals should be an exciting and rewarding experience for everyone, including military spouses and children, but the financial implications can seem like a barrier to success for some people. Now more than ever, amid the COVID-19 pandemic, it can feel like an uphill battle. Fortunately, there are multiple resources available for military families to help alleviate the financial burdens of higher education. Whether you're looking at a two- or four-year program or a technical/trade certification program, you should be aware of all of the options.
Advanced preparation is key to making the scholarship application process easier and less stressful. While eligibility requirements can differ greatly, collecting important documents, such as academic transcripts and a valid military dependent ID, ahead of time will help streamline the process. The search for scholarships can be a time-consuming endeavor. Below are a few opportunities to get you started.
Hunt Heroes Foundation Scholarship Program
Deadline: March 4, 2021 at 3 pm CST or until 50 applications are received
The Hunt Heroes Foundation Scholarship is available to active duty service members and military dependents who are planning to enroll in full-time undergraduate studies at an accredited two- or four-year college, university or vocational-technical school for the entire upcoming academic year.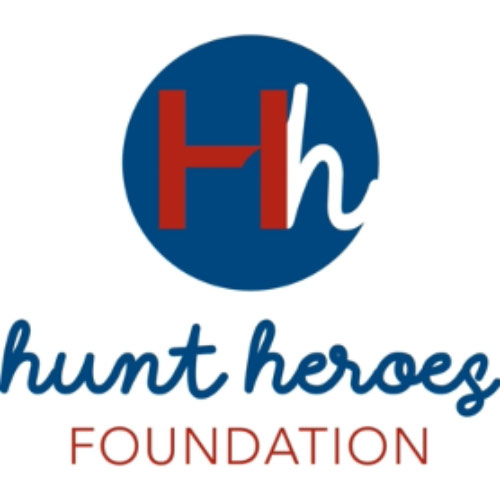 15 recipients will be selected and the awards granted are as follows:
Four $5,000 awards for 2-year associates program or 4-year undergraduate studies.
Six $2,500 awards for vocational-technical programs or certificates, 2-year associates program or 4-year undergraduate studies program, and
Five $1,000 awards for vocational-technical programs or certificates, 2-year associates program or 4-year undergraduate studies program.
Find more information and/or apply here:
https://learnmore.scholarsapply.org/huntheroesscholarship
The Hunt Heroes Foundation, the non-profit organization founded by Hunt Military Communities, serves and supports military families and communities through partnerships, donations and activities
Military Commanders' Scholarship Fund
Deadline: TBD
The Military Commanders' Scholarship Fund is available to dependent children of active duty, Reserve, National Guard or retired members of the U.S. military who are high school seniors or recent graduates who have not yet attended college and plan to enroll in a full-time undergraduate program at an accredited two-year or four-year college or university for the entire upcoming academic year. Applicants must have a minimum cumulative grade point average of 3.5 on a 4.0 scale, or the equivalent, at the time of application. The application is tentatively scheduled to open in March 2021.
Find more information on the status of the scholarship application here: https://learnmore.scholarsapply.org/militarycommanders/
The Military Commanders' Scholarship program is funded by the New York Chapter of the American Logistics Association (ALA), a military trade association.

ThanksUSA Scholarship
Application opens: March 1, 2021
Deadline: April 15, 2021
The ThanksUSA Scholarship is open to dependent children and spouses of active duty, discharged and retired U.S. military personnel who served after the events of September 11, 2001. Dependent children and spouses must have at least a 2.00 cumulative grade point average on a 4.00 scale on their most recent academic transcript.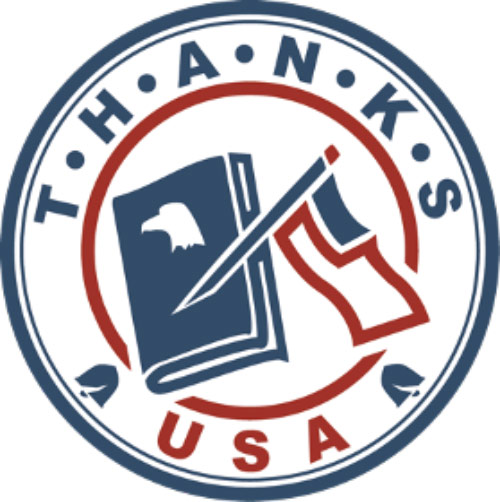 For the full list of eligibility requirements, please visit https://www.thanksusa.org/apply.html. You can also sign up to receive an email notification reminder when the application opens.
ThanksUSA is a non-profit organization that provides educational scholarships for military spouses and dependent children.
AMVETS National Service Foundation (NSF) Scholarships
Deadline: April 30, 2021
AMVETS offers several scholarships for veterans, active duty service members, spouses, and children/grandchildren of veterans and active duty service members who are current high school seniors through its National Service Foundation (NSF). Additional eligibility requirements and the application portal can be found here: https://amvets.org/scholarships/
AMVETS National Service Foundation is a non-profit organization dedicated to providing veterans, their families and survivors with representation before the U.S. Department of Veterans Affairs (VA) and additional support.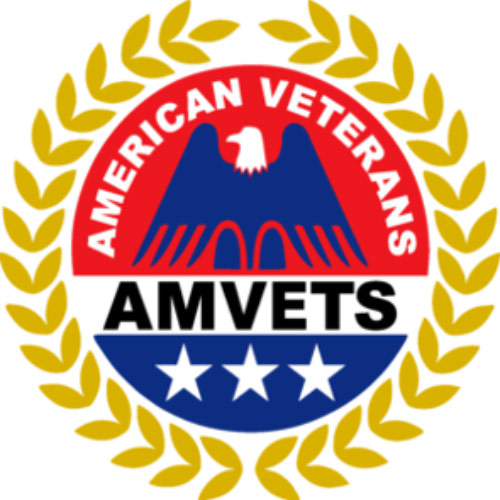 National Military Family Association Military Spouse Scholarship
Deadline: N/A; applications accepted year-round
National Military Family Association (NMFA) awards scholarships ranging from $500 to $2,500 to eligible military spouses.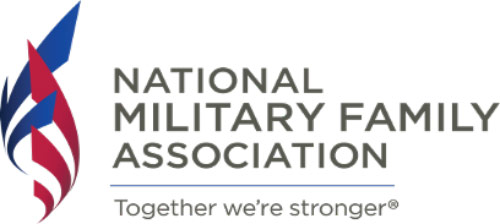 An eligible applicant but be the spouse of a post 9/11 service member that meets one of the below requirements:
Active duty service member
Retiree (including medically retired)
100% Disabled Veteran
Guardsman
Reservist
Fallen service member
or
You are a 20/20/20 spouse
You must also have, or are eligible to hold, a valid military/Uniformed Services ID. Additional information and the application portal can be found here: https://scholarships.militaryfamily.org/offers/nmfa-spouse-scholarship/
National Military Family Association is a nonprofit dedicated to supporting and enhancing the quality of life for every military family through bold advocacy, innovative programming, and dynamic and responsive solutions.
December 16th, 2020
'Tis the Season of Giving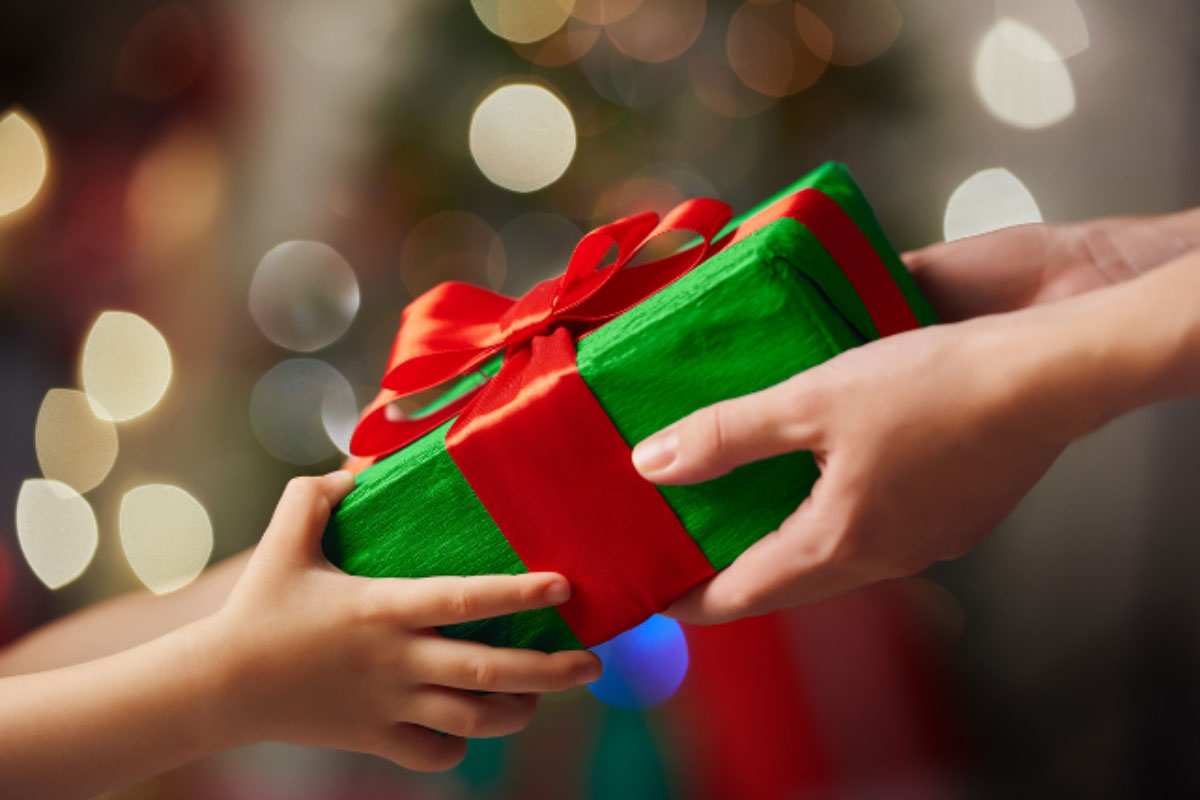 The holiday season is in full swing, and with that, it's easy to get caught up in the excitement of finding the perfect gift for your loved ones. In the spirit of giving, it's also important to keep in mind the people who may be struggling. In light of the COVID-19 pandemic, the holidays may look different for people who are unable to see their family or loved ones due to social distancing orders and other health guidelines in place. There are plenty of ways you can make a positive impact in the lives of those in need to help spread holiday cheer this year.
Hunt Military Communities has been a long-time supporter of Toys for Tots, a 73-year-old national charitable program run by the U.S. Marine Corps Reserve dedicated to delivering holiday joy to more than seven million disadvantaged children each year. This year, HMC has designated collection stations established at 26 locations throughout the country. You can even donate a toy through the Toys for Tots virtual program on their website. Consider donating a new toy or gift for a child in need to open on Christmas morning. For more information regarding where you can donate, visit your community website or contact your Community Manager.
Participating in Wreaths Across America is another great way to honor the lives of fallen heroes this holiday season. You can sponsor a wreath or locate the closest participating cemetery online at www.wreathsacrossamerica.org. HMC encourages all in-person participants to wear a mask and follow social distancing rules.
Other ways to get involved and give back in your community include donating old clothes, books, or appliances to a local shelter, volunteering to serve a meal at a local food bank, or donating blood to the American Red Cross.
From Hunt Military Communities to families across the country, we wish you a happy holiday season however you may be celebrating.
November 20th, 2020
Black Friday Discounts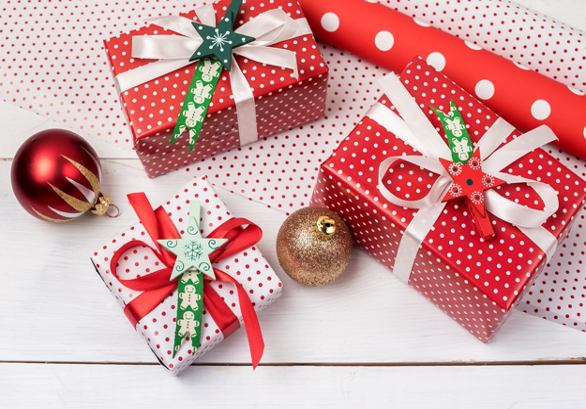 Black Friday, the day after Thanksgiving, has largely been known as the best day to get your holiday shopping done because of the great sales and deals that most stores offer. In light of the COVID-19 pandemic, Black Friday might look a little different this year, with stores having limited capacity, mask requirements and social-distancing guidelines in place. To avoid crowded stores on Black Friday this year, there are plenty of retailers that offer discounts for military families and veterans year-round. Below, we've included a collection of stores that offer online deals for military members and their families:
Clothing
Accessories
Home & Lifestyle
Cell Phone Carriers & Electronics
November 10th, 2020
5 Ways to Honor Our Veterans This Year
By Pacifica Casares-Chehy
Marketing Coordinator
Kirtland Family Housing-Albuquerque, New Mexico
As a proud daughter of a disabled Vietnam Veteran, a military wife, and as a mom, Veterans Day has always carried a weighty significance for me. My dad's experience taught me that not all wounds are visible, and that memories can, at times, be painfully carried with the service member long after they've left the battlefield. As an Air Force wife, I know all too well that "service before self" isn't just some mantra that's flippantly said, and have seen it lived out with my own eyes. But, it is in my last role as a mom to a daughter who saw her father fly off time and time again into the "wild, blue yonder," from the lakeside picnic tables alongside the flightline at Andrews that the concept of Veterans Day took on a whole different meaning to me.
Like many in our military world, our family has always done something special for the service members in our lives on Veterans Day— usually by way of lunch at a local participating restaurant that provided a free meal for our veteran. That said, if any of the observed holidays on the 2020 calendar thus far are any indicator, Veterans Day this year will likely take on a whole different look depending on where you live in the country. And though, coffee shops and restaurants may still be offering a free cup of coffee or a free takeout meal this year, I'm finding I want to do something different this year.
Why?
Frankly...I'm not sure.
Figure 1: Lt. Col. Ray Chehy, Pacifica Casares-Chehy and Sara, Veterans Day 2012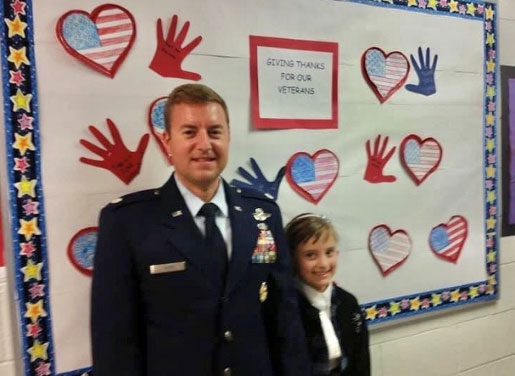 Figure 2 Lt. Col. Ray Chehy with Sara, Veterans Day 2014
Maybe it's Covid? Maybe it's that I'm finding that I've taken even the simplest rituals—even that of eating out to commemorate and celebrate our family's veteran—for granted? Or maybe it's that I now realize and appreciate the fleeting passage of time, especially now that I find myself in the next stage as the spouse of a military retiree? Or maybe it's because I find myself working alongside my daughter who is doing school virtually and I see her spending hours in online classes and I'm seeking activities we can do as a family to keep us engaged and connected? Or maybe, it's as I suspect, some combination of all of these?
Whatever the case may be, lately I have found myself searching for a way to really embrace the significance of Veterans Day this year and was thinking perhaps you, our residents, felt the same way. I recently reached out to educators at both public and private schools to find out how they commemorate Veterans Day in their classrooms in a typical year.
And then I asked a follow-up question—
How does Covid impact your Veterans Day lesson this year?
Based on their answers, here are 5 ways our families can honor our veterans on this Veterans Day as recommended by a few of our nation's educators— whether school is in-person or at-home:
1. Read a book as a family with an activity
The Calverton School in Huntingtown, Maryland, first introduced the concept of Veterans Day to our then-Preschool daughter at age 3. Calverton traditionally offers an annual Veterans Day All-School Pre-K through 12th grade assembly, complete with an Honor Guard from Andrews AFB, for which our entire community was invited to attend.
As moving as each year was, it was our daughter's third grade year that is most memorable to me as a parent. Third grade teacher Sue Keegan, a Navy spouse at the time and now fellow retiree spouse, and in her 8th year teaching, introduced to her classroom an exercise that I only learned about when I became a military wife, the concept of The White Table.
"I traditionally use the story America's White Table by Margot Theis Raven," explained Mrs. Keegan. "It is told from the perspective of a young girl and presents the story of the heroic actions of her uncle in Vietnam. For many of my students, it is the first time they realize that service members are sometimes called upon to face danger and may pay the ultimate sacrifice.
As parents come into Mrs. Keegan's classroom after the school's Veterans Day assembly, parents notice a small table off in the corner, with a white, folded tablecloth, a black napkin, a candle, a red rose, a plate and a lemon wedge nearby. After reading Raven's book, Mrs. Keegan carefully prepares her students for their next activity saying, "I have the students set a traditional white table as a symbol and remembrance of those who have fallen, are missing, or have been captured in the line of duty." Mrs. Keegan further explained. "We do this because, as a former military spouse, I find that most students--and the population in general--do not have a full appreciation of the sacrifices our nation's veterans have made while in service to their country."
Through the reading of the book, students and parents alike learn the symbolism of the table (honoring the men and women serving in America's Armed Forces, and especially MIAs and POWs), the white tablecloth (representing a pure heart answering a call to duty), the black napkin represents the sorrow of captivity, the lemon slice and salt (signifying a bitter lot and tears of families waiting for their return), and the white candle's meaning of peace, with the red ribbon symbolizing our missing will return to our nation one day.
Typically Mrs. Keegan has 1 or 2 military children in her class, but this activity gives her whole classroom and their families a topic for further discussion, "I have always gotten very positive reviews from families. Most often, they say that they've never really spoken to their children about the meaning of Veterans Day, and our activities give them a way to begin the conversation."
While Veterans Day in Mrs. Keegan's class might look different this year, the sentiment will be the same, "Our traditional assembly will be livestreamed to the school community. I am proud of our school for continuing our commitment to honor veterans, even if we can't all be together. The extra effort pales in comparison to the actions of those who serve," she said adding, "I will contact parents in advance to see if they can prepare the materials needed to set the white table in their homes instead of in the classroom."
Mrs. Keegan's Top Pick:
America's White Table by Margot Theis Raven
A student choir medley from The Calverton School's Veterans Day assembly:
Click Here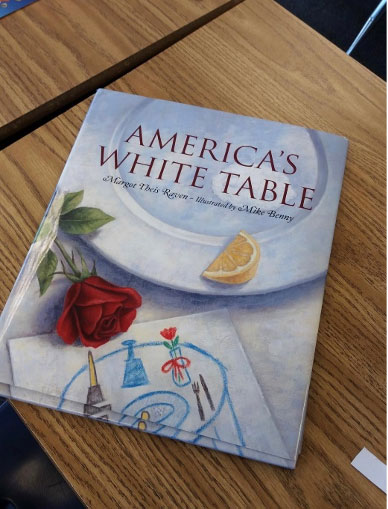 2. Or have your veteran read a book to your elementary-age student or share their story
Nine-year classroom veteran and Active Duty Army Spouse, Amber Lamb, and 10-year educator, teacher at Crescent Harbor Elementary School in Oak Harbor, Washington, and Navy Spouse at Naval Air Station Whidbey Island, Amanda McDonough, chimed in when I posed the question of what Veterans Day activities look like in their classrooms recently on a Facebook chat in a Military Spouse Network for Teaching Professionals group.
"My Veterans Day education and activities were used for 2nd and 3rd grade," said Mrs. Lamb. "We would typically do the Veterans Day Reading A-Z for ELA (English Language Arts). I would usually also pick a military-based read aloud book from the library for a special guest, like an invited Veteran parent, to read."
With her school located near Whidbey Island military housing, Mrs. McDonough stated that her small community supports their base and our nation's veterans and the day holds special meaning for her, as well.
"I am the daughter of a Navy veteran and a military spouse, so Veterans Day is something I grew up really celebrating," Mrs. McDonough explained. "I love working with military children and seeing the pride they have in their family members when they're honored on Veteran's Day.
She adds, "I am thankful to work in a community and district that really values our military partnerships. I truly believe it enriches the lives of not only our military families, but our local veterans, as well."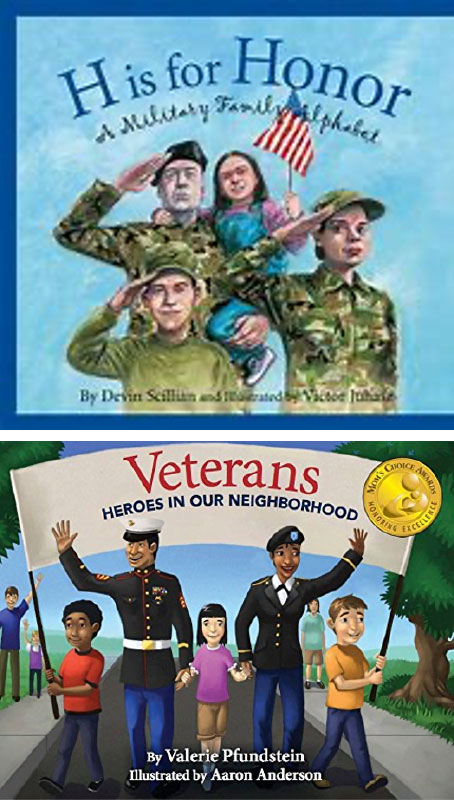 Mrs. McDonough said her area has a district-wide Veterans Day program, where students spend several weeks learning songs to sing at their school's Veterans Day assembly, art students decorate the program and the district's ROTC is also involved with the day's events. Further, base representatives and veterans come speak to the students about their military experience, as well. "It is especially meaningful when some of our staff members are honored for their service," she adds.
Mrs. Lamb's and Mrs. McDonough's Top Picks:
Veterans Day Reading A-Z Click Here
H is for Honor: A Military Family Alphabet by Devin Scillian
Veterans: Heroes in our Neighborhood, by Valerie Pfundstein
3. Create a poster, write a letter or poem to thank a veteran
Sylvia D. Gonzalez, an educator for 19 years-- 16 years as a teacher and 3 years as a School Counselor at Leo Marcell Elementary School in Mission, Texas, says her school's Veterans Day program is meaningful to her, especially with her brother's and nephew's recent service in the United States Marine Corps. Each year, Marcell Elementary hosts a Veterans Day program for their veterans, and last year the students and faculty honored 28 veterans in attendance for their school's assembly.
Mrs. Gonzalez said of the event, "We have a Veterans Day program at our campus to honor those who have served or are currently serving in our military. All of our PreK through 5th grade students participate in the program by singing patriotic songs, reading poems and we also have the posting of colors," with parent volunteers providing assistance with school-wide decorations and preparations.
"It's an opportunity to celebrate the bravery and sacrifice of those who have served and protected our nation," Mrs. Gonzalez added. In fact, it is a day that the entire student community of Mission participates in. This year, together the City of Mission and the Mission Consolidated Independent School District, schools will celebrate our nation's local heroes by students creating a poster or writing a letter to a veteran using a "We Salute our Veterans" theme.
This year due to COVID regulations in south Texas, Mrs. Gonzalez said at the school-level, Veterans Day will look at little different this year. "I will still provide a live Veterans Day lesson, albeit virtual, through my Google Classrooms and our music teacher and I will collaborate with Veterans Day songs and activities such as thank you letters and poems."
Mrs. Gonzalez' Top Picks: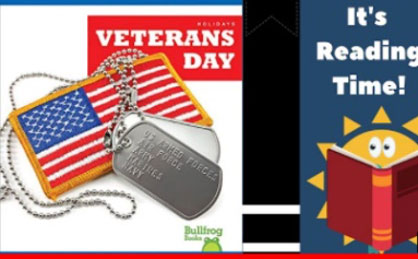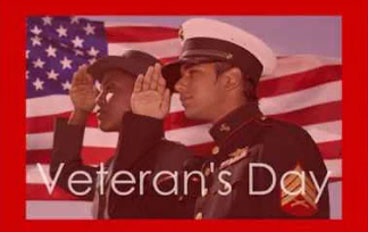 4. Create a video collage of your loved one's military service set to music
Fourth grade teacher and a 22-year classroom veteran, Anita Cano recently shared what a typical Veterans Day looks like at Edmund Lieke Elementary School in San Antonio, Texas, the home to four major military installations. As such, Lieke Elementary always gets a large, vibrant number of veterans to attend their school's Veterans Day assembly.
"We have a very strong military presence at Lieke," Ms. Cano explained. "Easily 75-80% of our school population as a tie to the military—either their parents are still in the military or are veterans, or they know someone in the military."
Leike offers their families a full day of Veterans Day activities. "From the moment they come to our school, Veterans will see we line our hallways with artwork—and our whole school is involved from Pre-K on up," she said. From offering families a Veterans Day breakfast to speakers, Leike offers its veterans, their families and students an opportunity to honor our nation's heroes.
What's the highlight of the day?
Ms. Cano said year after year, it's Leike's annual video honoring its veterans in the school community.
"About a month before Veterans Day, we let our parents know that want to honor their loved ones, to bring in a bio and pictures. We'll take those and we'll have a whole wall dedicated to the Veterans in our community. And it's for anyone to participate—even our staff. So as our families walk down our hallways, you'll see our students' dads and moms, or even grandpas and uncles and their stories lining our hallways. So, our Veterans Day starts off commemorating our heroes in a simple, but meaningful way. It's always so touching to see our students pointing out their pictures to their loved ones on Veterans Day. It's truly a source of pride for our students," Ms. Cano explained.
With those photos, Leike staff make a video honoring their veterans.
"It's the most touching part of our Veterans Day program," Ms. Cano said. "You can feel it in the room-- there is a real strong sense of pride for our students-- and our veterans in the audience and our families. And it is the realization of the sacrifices they've made— our kids and their parents— for our country. You can hear a pin drop as we show our Veterans video on PowerPoint."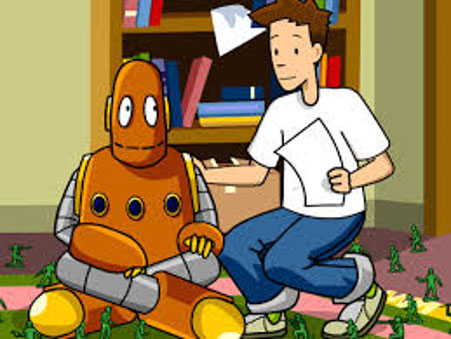 5. Read a book or watch a movie with older children
Christopher Hayes, an educator for 32 years and Head of School at The Calverton School, shared that many parents in Calverton's school community have been appreciative for the school's Veterans Day program. And this year, given COVID, Calverton's Veterans Day program will go virtual, but the upside says Mr. Hayes? "Going online allows more grandparents and friends to 'attend' Calverton's annual Veterans Day program."
Mr. Hayes' family ties run deep in the United States military—from his dad who served in the Army all the way back to Capt. Samuel Whittemore during the Revolutionary War, adding "he's worth a Google if you're not familiar with his story." In his years as a history teacher, what does he try to instill in his students regarding Veterans Day? "That we are all here because of the service and sacrifice of others," Mr. Hayes said.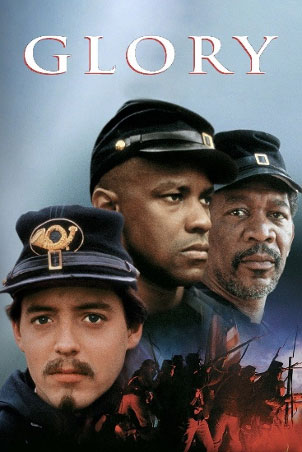 On this Veterans Day, both as a military community and family, let's make it a point to salute our nation's veterans—especially those with whom share our lives-- and extend our gratitude for their service. Even so much as a simple thank you to our spouses, relatives, friends, neighbors and co-workers, for committing to a cause larger than their own by accepting the challenge to defend our great nation will have an impact…even if it's just a smile.
Let our activities show our veterans how much we value them and honor their sacrifice.
Question: What are your favorite Veterans Day resources for your students and family? Share on this post with members of your military family and community!
October 26th, 2020
Pivoting During the Pandemic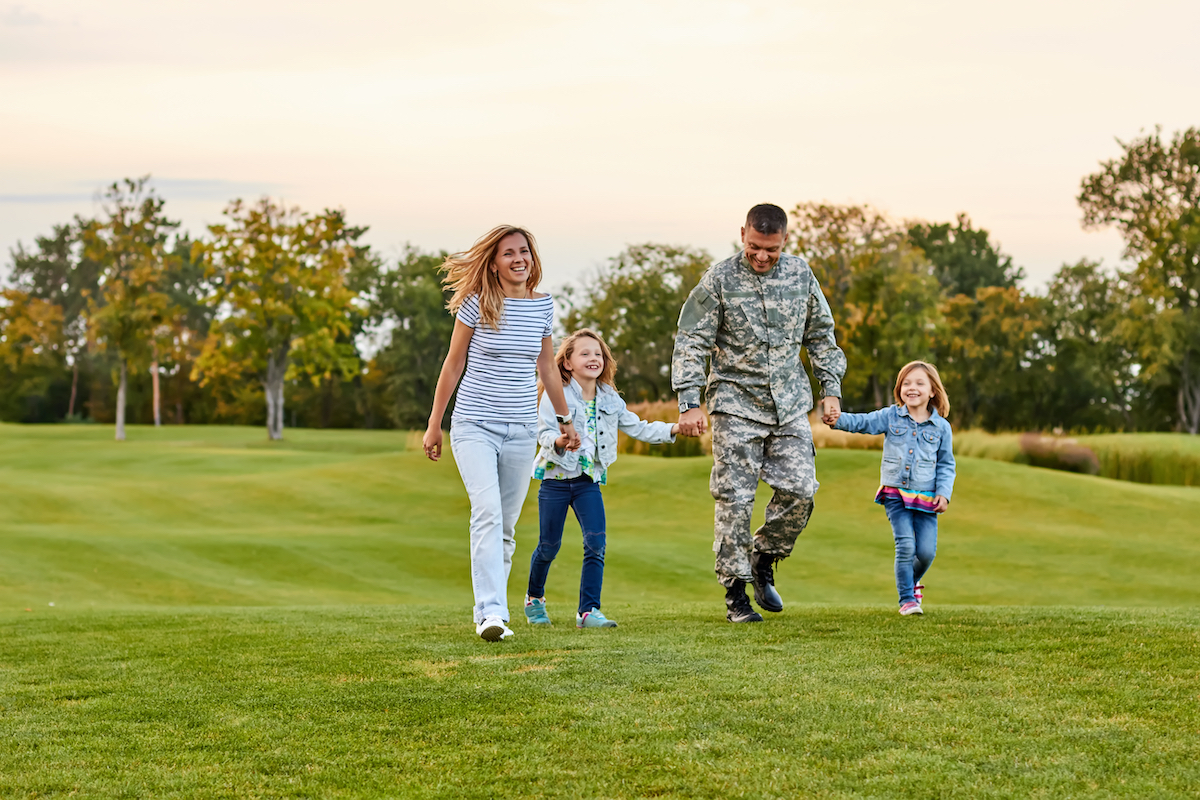 By Loryn Guiffre, Marketing Coordinator, Ohana Military Communities
As the coronavirus pandemic raged this year the world's internet usage has shifted. People are working from home. Zoom became a household name. Schools are going virtual. People are opting to order goods online rather than visit a brick and mortar store. Even doctor's visits have been replaced with telehealth. It's the "new normal" and it has been a wild ride! According to Forbes.com, internet usage surged by over 70% at the beginning of the pandemic.
In the world of Public Private Venture (PPV) housing, it has greatly impacted the way that we engage with and serve our residents and communities. We were used to open offices, in-person tours for prospective residents, as well as holding regular events. We were used to being able to visit with and develop relationships with residents without the need to wear a mask and social distance. It also means that our residents are having to adjust to a new "normal" which can sometimes be frustrating, scary, and unsettling. Everyone has been touched in various ways that require a new set of plans and adjustments.
As Marketing Coordinator for Ohana Military Communities, I am responsible for events and building a sense of community amongst our residents. The pandemic has completely changed the way we all do our jobs and it has made it a challenge to do everything we want to do for our residents. The new word of the year for all of us is "pivot" and now, more than ever, being adaptable is a critical skill to have.
Typically, each community would gather their teams and brainstorm events that would bring joy to our residents and their families. But as you guessed, we have had to constantly pivot (yes I will say it a hundred times more!). Our plans went from in person, to a combination of in person and socially distanced. This month and for Halloween, we had to move to almost 100% virtual communication. Every week, in all parts of our country, news is released making us rethink how we do things. We have had to get creative—replacing a big luau with a drive-through luau, and then finally having to change plans again due to City and County mandates. We feel your frustration at the frequent change of plans all too well!
During this time, the advice I would give to our residents is to stay connected on social media. We are constantly posting activities, games, and contests since many of our residents are at home and online – since that's where many people "live" now. To ensure we stay engaged, we are always creating campaigns to drive people to our social media channels so they can stay connected and be involved with the fun virtual activities we have planned. And be sure to look for our monthly newsletter which includes a calendar of events and useful information.
Takeaways from all of this? We realize the importance for our residents to feel connected during these strange days—to feel grounded while home, yet also feeling a sense of community. We value each and every resident and want you to know we believe customer service is just as important online, if not more important at this time. While things are ever-changing, we will continue to remain adaptable, positive, creative and ready to PIVOT daily!
September 25th, 2020
Gold Star Mother's Day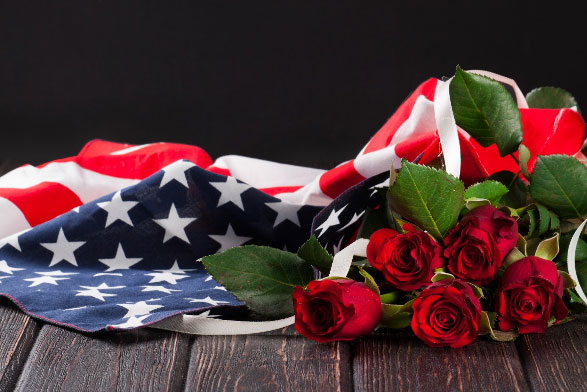 Gold Star Mother's Day, celebrated each year on the last Sunday in September, is a day to honor all the mothers who have lost a son or daughter in combat while serving our country. Today we will be recognizing all the gold star mothers and their families. The tradition of the gold star dates back to World War I, when families would exhibit flags presenting a blue star, which symbolized a loved one serving our country, and a gold star to symbolize a loved one who made the ultimate sacrifice.
Hunt Military Communities recognizes the service and sacrifices our military members and their families make and greatly honor gold star mothers and their families. We value the opportunity to work and live amongst military families each day and continue to provide support to the military community. This Gold Star Mother's Day join us in honoring the soldiers who made the ultimate sacrifice for our country and their families.
It's important that we recognize, honor and celebrate the mothers and families of fallen soldiers to remind them they are not alone during this challenging day. Their strength and resilience is inspiring to us all. If you're interested in more ways to help support gold star mothers, you can find information about American Gold Star Mothers, a non-profit dedicated to helping mothers deal with pain, grief and loss, at goldstarmoms.com.
August 20th, 2020
Back to School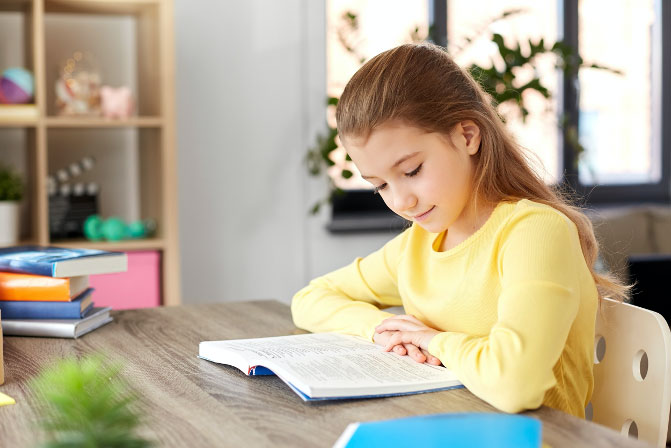 Whether your child is getting ready to go back to school, preparing for a virtual school year, or a combination of both, this school year is sure to look different than the rest. While there might be some feelings of uncertainty, there are still plenty of ways to prepare your family for a successful year. Below are a few tips to get you started on the right foot:
Develop a school-ready sleep routine.
The transition from summer back to school can be difficult, especially for children who've enjoyed staying up late and sleeping in throughout their summer break. Consider easing your child back into a sleeping routine for the school year a few weeks before school starts to make the transition smoother.
Set goals for the school year.
Setting goals for the school year, or for each quarter, can be a good way to keep your child motivated throughout the year. It's also a great way to track their progress after each milestone and helps them learn the value of hardwork.
Establish good homework habits.
Helping your child establish good homework and study habits will help them succeed throughout their many years of school and into their future careers. Teaching your kids to develop their own schedules and trackers helps them understand time management while reviewing their work together helps them understand their learning process. Providing a positive incentive can be a great way to keep your kids motivated.
Help keep them organized.
Helping your child learn how to organize and manage their responsibilities is important to their success. Whether they're learning from home or learning in a classroom setting, keeping them organized will help make the process much easier. Try color-coding with their favorite colors or show them how a clean workspace can help them think clearly.
Schedule time for fun!
And finally, make sure to schedule time for fun. Whether it's playing outside or dedicated time playing their favorite video games, incorporating time for rest, relaxation and fun is equally as important for success in school.
July 15th, 2020
Hunt Military Communities is Seeking Veteran Stories to Highlight in Commemorative Book Coming this Fall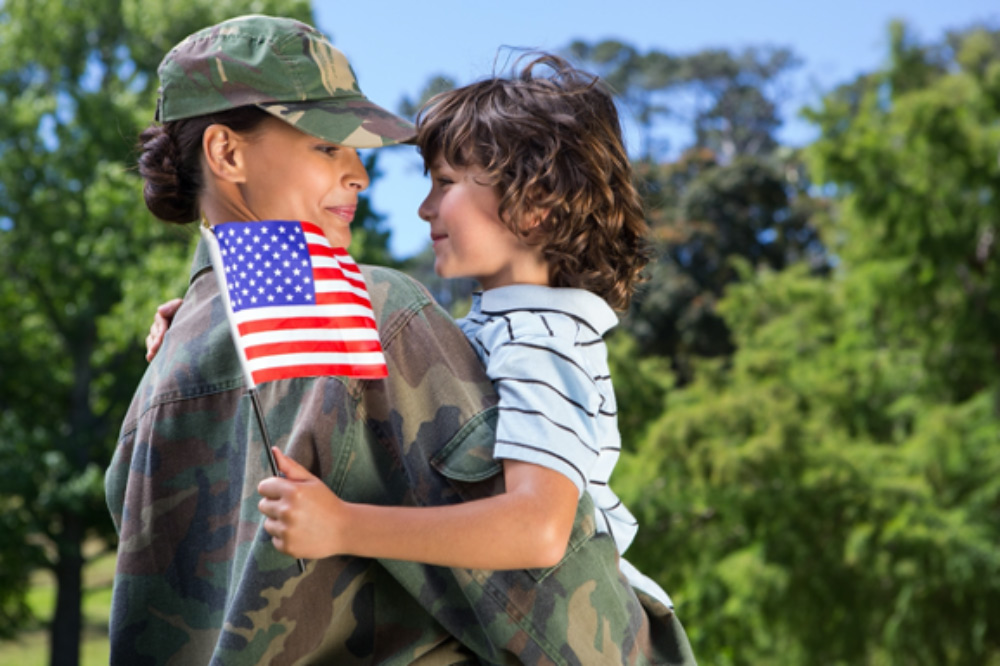 Each year, Veterans Day is celebrated on November 11 to recognize, honor and celebrate the service and sacrifice made by our military soldiers. This year, Hunt Military Communities is looking to raise the voices of veterans across the country and share their stories in a special commemorative coffee table book. HMC recognizes the sacrifices that are made each day by our military members and wants to honor veterans in a special way this year. To participate in this special tribute, HMC is encouraging veterans, service members, and their families to consider sharing their stories and photos to be featured in the book. A submission can be from your own service experience, or you can contribute a story on behalf of a loved one who served.
The stories, along with submitted photos, will be incorporated into a coffee table book, set to publish this fall, with proceeds going to the Hunt Heroes Foundation. The Hunt Heroes Foundation, founded in 2018, proudly serves military families, partners and communities through opportunities and ideas generated by our people and partnerships. Together, the HHF seeks to discover new ways to ensure positive change and an improved quality of life for military families and communities nationwide.
To be featured in this year's commemorative Veterans Day book, please submit your story and photo(s) to ProudVeterans@huntcompanies.com. To learn more about the Hunt Heroes Foundation and its mission, please visit huntheroesfoundation.org.
July 1st, 2020
Hunt Military Communities Announces Red, White & Blue Challenge for July Fourth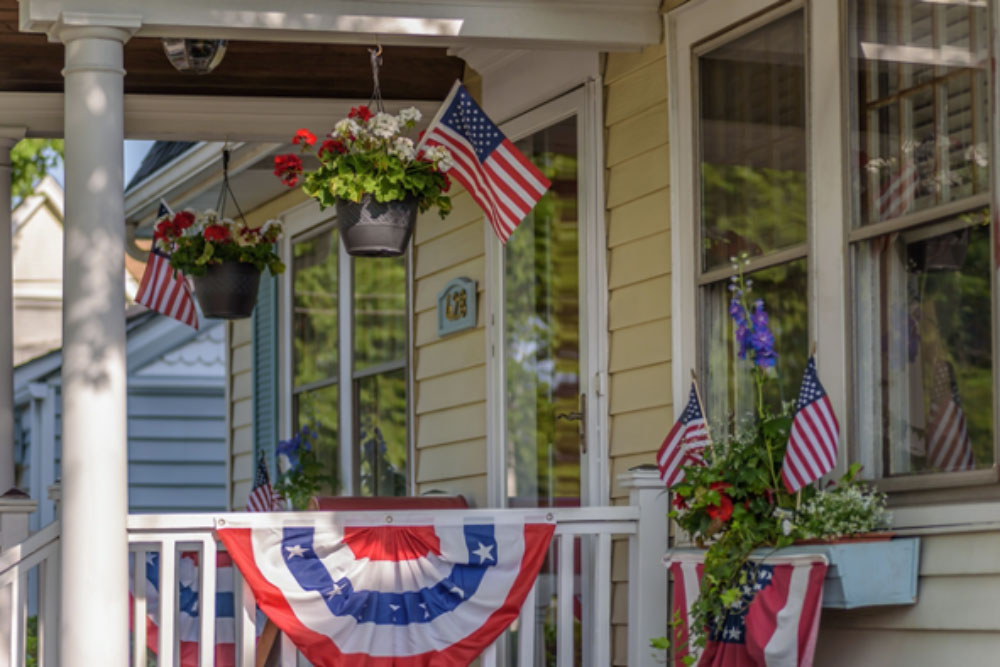 The Fourth of July has long been celebrated as the birth of American independence. This year, Hunt Military Communities is excited to announce its Red, White & Blue Challenge in honor of the holiday. We want to see your red, white and blue spirit!
What's the Red, White & Blue Challenge? We're encouraging residents to decorate your home or yard for the Fourth of July and share your photos with us on Facebook or Instagram using the hashtags #RWBChallenge and #HMCProud. Be sure to tag us, too! @HuntMilitaryCommunities on Facebook and @HMComunities on Instagram.
All participants in the Red, White & Blue Challenge will have the opportunity to win an all-inclusive BBQ package from Omaha Steaks! One winner from each participating community will be selected following the Fourth of July holiday weekend.
Looking for some inspiration? American flag banners or handheld flags are a great way to decorate your yard. There are plenty of ways to get creative with balloons or pinwheels, too! Or, you can make it a fun arts and crafts activity with your kids and decorate using homemade materials. We can't wait to see how you decide to show your spirit.
June 8th, 2020
Hunt Heroes Foundation Announces $30,000 In Scholarship Grants Awarded to Military Dependents
Hunt Heroes Foundation (HHF), the non-profit organization founded by Hunt Military Communities (HMC), has announced the winners of its second annual Hunt Heroes Foundation Scholarship for dependents of active-duty military members. This year, HMC increased its commitment to $30,000 to give to deserving students who are seeking ongoing educational opportunities. Each of the 12 recipients will receive a grant award, ranging from $1,000 to $5,000, to help alleviate the burden of continuing education costs. This year's scholarship applicant pool increased by 80% compared to last year.
Scholarship recipients were selected based on their commitment to community involvement, demonstrated leadership, participation in school and community activities, and work experience. Candidates did not have to be a resident of HMC in order to apply for a scholarship.
HMC and HHF value the opportunity to contribute to the continuing education goals of military dependents. The recipients of this year's scholarship include: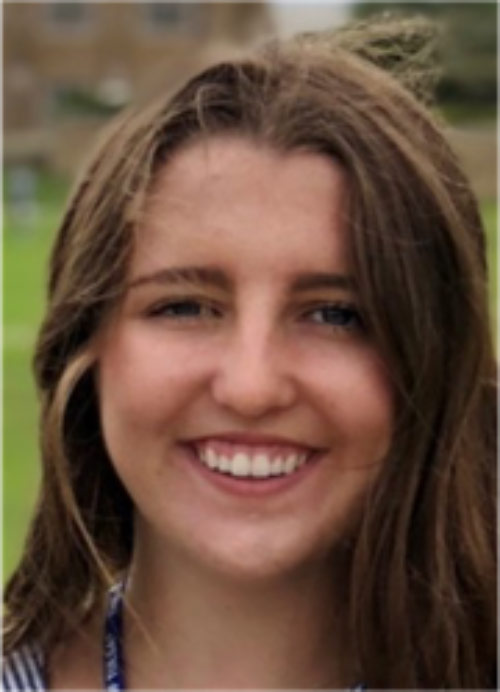 Bella Baker, Del City, OK
Child of Army service member
Attending Oklahoma State University with a major in industrial engineering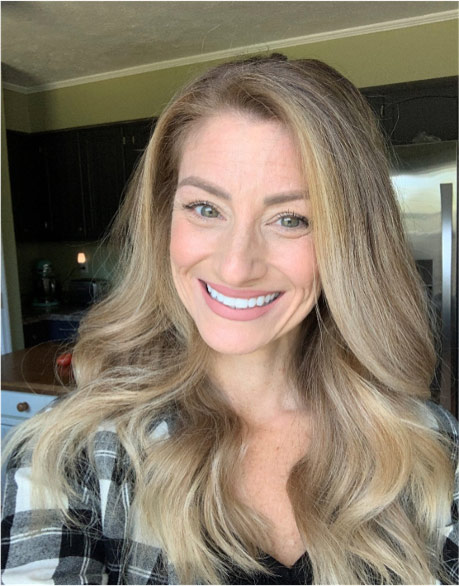 Ashley Facio, Linden, NC
Army veteran; spouse of Army service member
Attending Paul Mitchell School with a major in cosmetology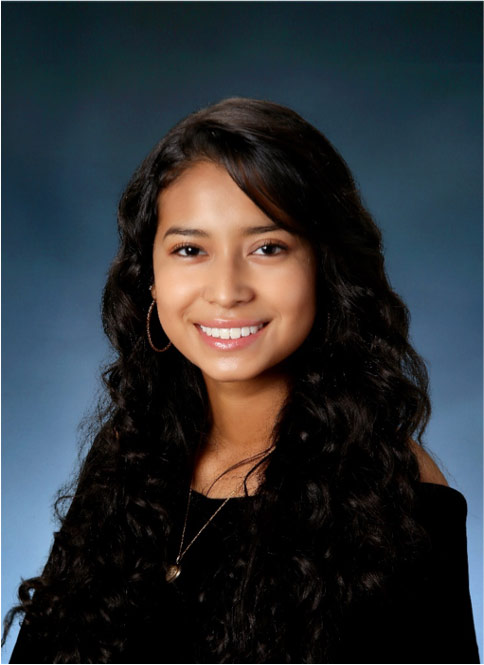 Jailyn Figueroa, Scott AFB, IL
Child of Air Force service member
Attending Penn State University, Harrisburg with a dual major in political science and english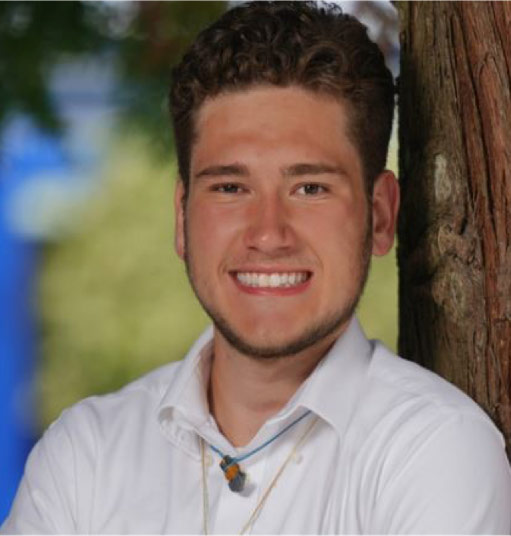 Colin Hebner, Brussels, Belgium
Child of Air Force service member
Attending Texas A&M University with a major in marine ecosystem science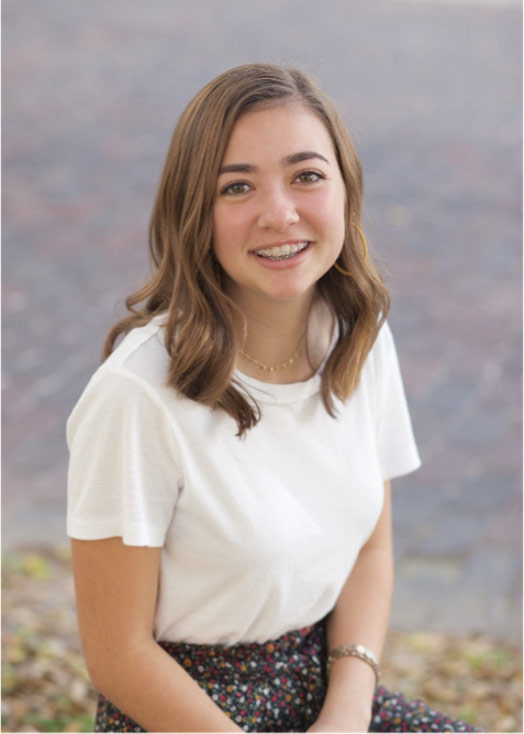 Madison Kirk, Tampa, FL
Child of Army service member
Attending Campbell University with a major in early childhood education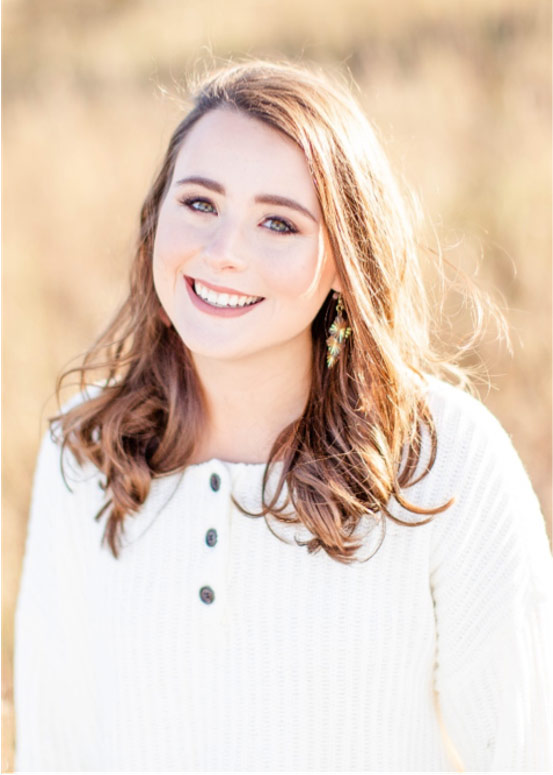 Reagan Krumbolz, Beardstown, IL
Child of Army service member
Attending University of Iowa with a major in microbiology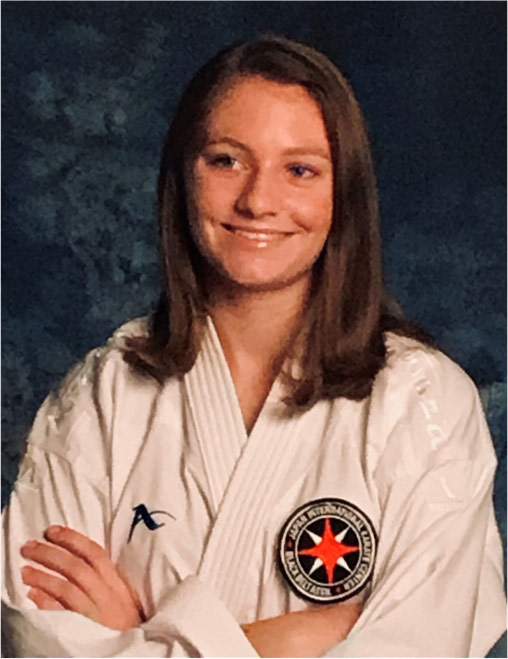 Hayley Labonte, Aiea, HI
Child of Navy service member
Attending University of Southern California with a major in human biology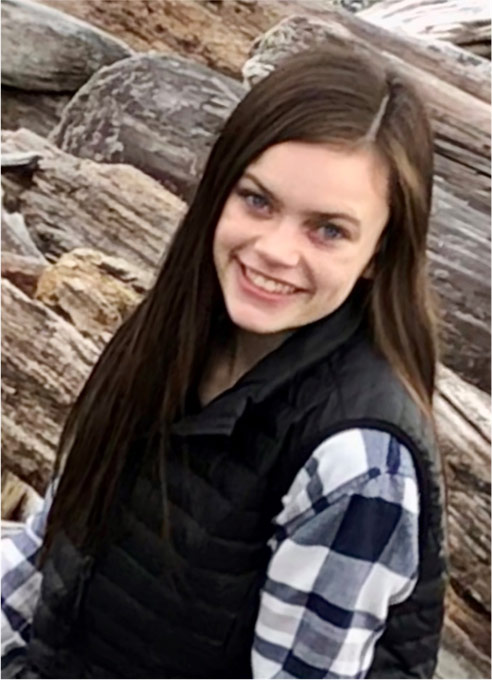 Morgan Roundy, Oak Harbor, WA
Child of Navy service member
Attending Brigham Young University with a major in exercise science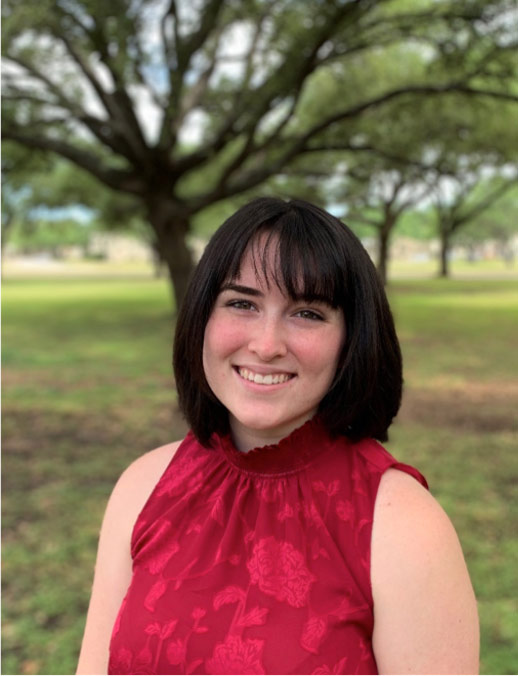 Katelyn Shibilski, Randolph AFB, TX
Child of Air Force service member
Attending Florida Southern College with a major in psychology and a minor in neuroscience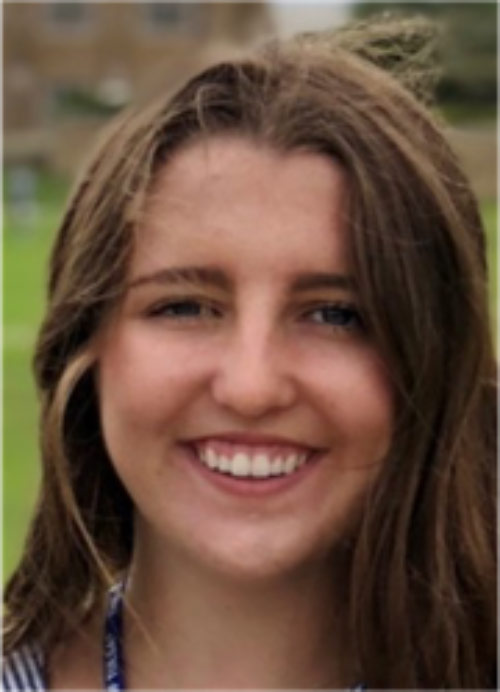 Keri Spitler, Jamestown, RI
Child of Coast Guard service member
Attending University of Colorado, Boulder with a major in biomedical engineering
For more information on the Hunt Heroes Foundation, or to donate, go to huntheroesfoundation.org.
May 5th, 2020
Seven Ways to Celebrate Mother's Day in Quarantine
While this Mother's Day might be quite different from your usual traditions, there are still plenty of ways to celebrate the mother's in our lives. For those of you who have been quarantining with your mom, there are several ways you can make Mother's Day feel special while continuing to practice social distancing and remaining inside. And for those who aren't able to spend the day with her physically, there are virtual ways to celebrate together! Below are seven ways to cherish your mom this year for Mother's Day: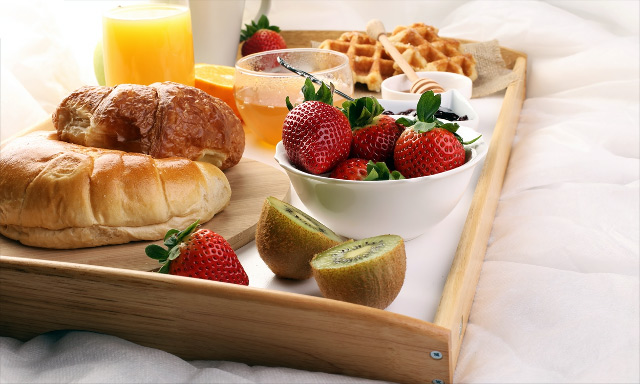 1. Serve her breakfast in bed
Wake up early on Sunday and get started on a delicious breakfast spread for your mom. If you can't be there to cook for her, consider ordering her breakfast from her favorite local spot and get it delivered to her
2. Offer her an in-home spa treatment
Treat your mom to a day of pampering, you know she deserves it. Try your best to recreate all the luxuries of a nail salon and offer her a manicure and/or pedicure. Or, try making a DIY face mask and let her relax while you work your magic.
3. Plan a virtual gathering with family and friends
Whether you're living with your mom or currently separated during quarantine, schedule a virtual gathering on the video conferencing app of your choice to spend time with her and others who adore her. Make it extra special by inviting a few surprise guests!
4. Cook her favorite meal or dessert
Surprise your mom by cooking her favorite dinner or dessert, or both! There's nothing better than filling your place with the delicious smells of a home-cooked meal.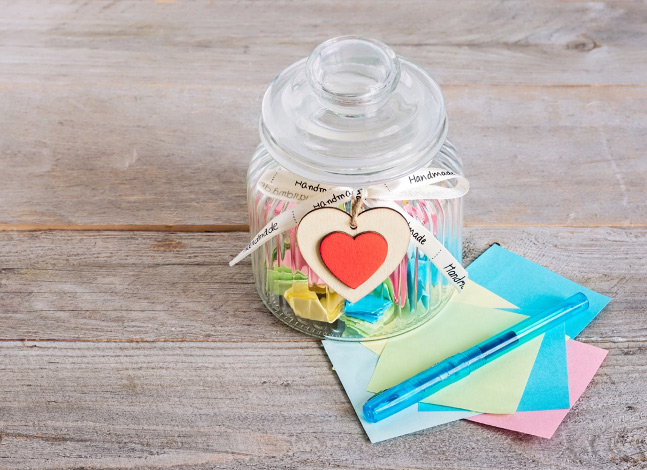 5. Share 365 reasons you love her
If you're looking for a gift that your mom can enjoy for the entire year, fill a jar with 365 reasons you love her, and she'll have something to open every day. Get creative with glitter and stickers to decorate the jar with your own special flair!
6. Treat her to an online cooking class
Whether you're looking to learn the basics, or want to learn a specific recipe, there are dozens of online cooking classes that you and your family can join. You can find a list of the best virtual cooking classes here.
7. Buy a gift card to her favorite store
While spending the day at the mall might not be possible this Mother's Day, consider purchasing a gift card from her favorite store or restaurant. She can use it to shop online, support local businesses in your community, or wait to spend it on something special next time she visits the store.
April 13th, 2020
Spring Activities During Quarantine
During this uncertain time, it can be hard to find fun activities to keep the family busy and active. While it may not feel like it, Spring has sprung and there are plenty of ways you can still safely enjoy time outside. Below are a few ideas to get you and your family started.
1. Plan a Scavenger Hunt
Create a scavenger hunt for the kids in your backyard or inside the house. You can incorporate objects you already have at home and leave things open-ended to see how your kids use their imagination to make it work. For example, "Find something you can eat with." Make it extra fun by adding in a special prize for whoever finds the most items on the list.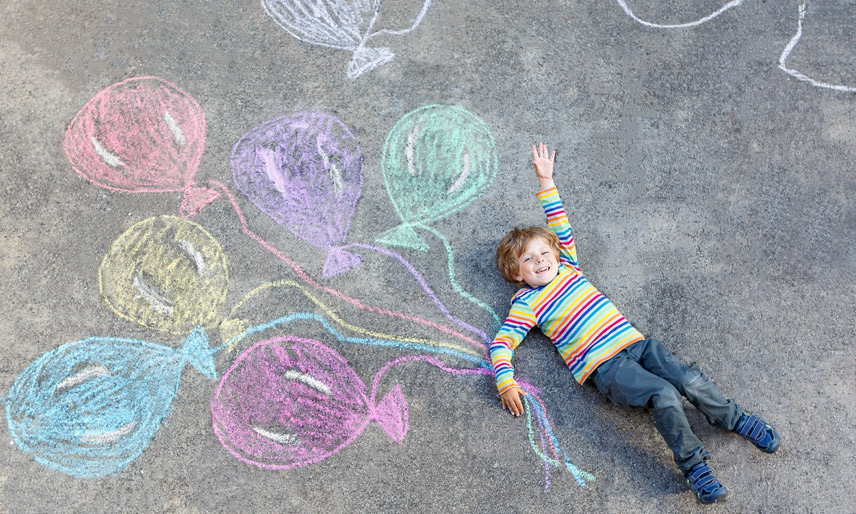 2. Driveway Chalk Ideas
There are a lot of ways to have fun with chalk on a nice day. Hopscotch or pictionary are classic ways to use chalk, or make it educational by incorporating math problems or spelling tests into a game. You can even try bringing a school lesson to life with chalk for a more engaging experience outside.
3. Have a Tie Dye Day
You can order a tie dye set online from places like Amazon or Target and let your kids tie dye t-shirts or make matching sets. Get creative with different patterns and color combinations! It's a great way to spend a weekend afternoon and can make old clothes feel new again.
4. Outdoor Performance
Is your child learning an instrument? Consider having them practice outside for 10 minutes and perform for your neighbors. It can be a great way to get them comfortable playing for others while also giving your neighbors an uplifting concert to tune into!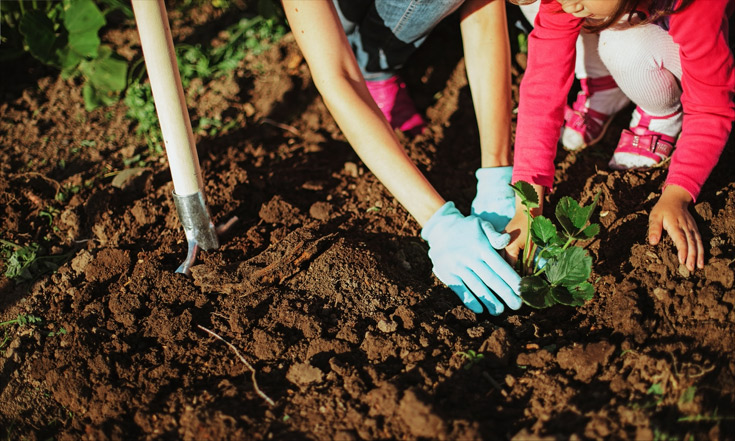 5. Plant a Garden
Take advantage of the extra time at home and get started on a backyard (or indoor) garden. Planting flowers, herbs or vegetables is a great way to spend time outdoors and can teach your child responsibility. Herbs like mint or basil are low maintenance to grow and make great additions to meals or drinks. Try a homemade pesto or a mint lemonade!
6. Celebrate Earth Day
Wednesday, April 22 is Earth Day and this year marks its 50th year anniversary. Plan a special celebration with your children to teach them the importance of caring for our environment. Whether it's a day of gardening, or arts and crafts inspired by Earth Day, you can learn more at www.EarthDay.org
7. A (Virtual) Trip to the Zoo
And for the days that aren't so nice, explore what the internet has to offer with virtual field trips and interactive activities for kids. The San Diego Zoo offers live cam videos for multiple animals, including giraffes and koalas. The National Aquarium offers a walk-through tour when you can learn interesting facts about animals like sea turtles and alligators. Lastly, the Smithsonian National Museum of Natural History offers several virtual tours, where you can explore current or past exhibits.
April 6th, 2020
Celebrating the Month of the Military Child
Every year, the month of April is nationally-recognized as the "Month of the Military Child," a month dedicated to celebrating the children of military service members. Now in its 24th year, the Month of the Military Child is a time to acknowledge and applaud the children of our military community for their daily sacrifices and resilience in the face of adversity. Every day, millions of military children prove their courage and strength while dealing with separation from family, frequent moves or the fear associated with having a deployed parent.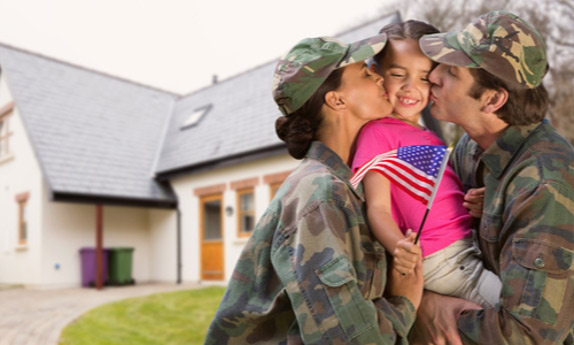 Throughout April, the color purple is used to display support for military children. Purple is representative of all the branches of the army, as it is a combination of Air Force blue, Army green, Coast Guard blue, Marine red and Navy blue. A simple way to show your support for our military children nationwide is to get involved in the conversation, share a photo of yourself wearing purple and use the hashtag #PurpleUp and tag Hunt Military Communities on Facebook and Instagram.
At Hunt Military Communities, we understand the sacrifices and challenges that military children face on a daily basis. This year, in honor of Month of the Military Child, we've launched our inaugural "Hunt Little Heroes" program. The initiative is an opportunity for us at HMC to recognize and celebrate the military children who are heroes within their communities. We are asking military children to share their "Hero Story" with us, detailing what they think it takes to be a hero and how they are making a difference in their own communities. Submissions can be in the form of a 300-word essay, a drawing or a video.

The Hunt Little Heroes program is open to all military children between the ages of 4-15 years old, regardless of whether or not they are living in a Hunt community. All applicants will receive a special hero cape, mask and a letter of appreciation for sharing their hero story or drawing. Winners will be selected and recognized in their community with a special "coining" ceremony as well as a monetary prize of $1,000 to the first place "Little Hero", $500 to second place and $300 to the third place. Half of each monetary prize will be donated to a charitable organization of the Little Hero's choosing.
Submissions are open through April 20, 2020. Additional information and details on submission can be found at www.huntlittleheroes.org.
Help us celebrate military children nationwide and share your photos, videos and ideas using #PurpleUp throughout the month of April.
March 13th, 2020
Hunt Military Communities Celebrates Canine Veterans Day
Dogs have been used in military warfare for centuries, although it wasn't until March 13, 1942, that the United States Army began officially training dogs for combat in the newly established War Dog Program. The War Dog Program, also known as "K-9 Corps," trains canines to perform a wide variety of duties, such as transporting supplies, detecting traps or explosives, or assisting with guard duty to warn of intruders.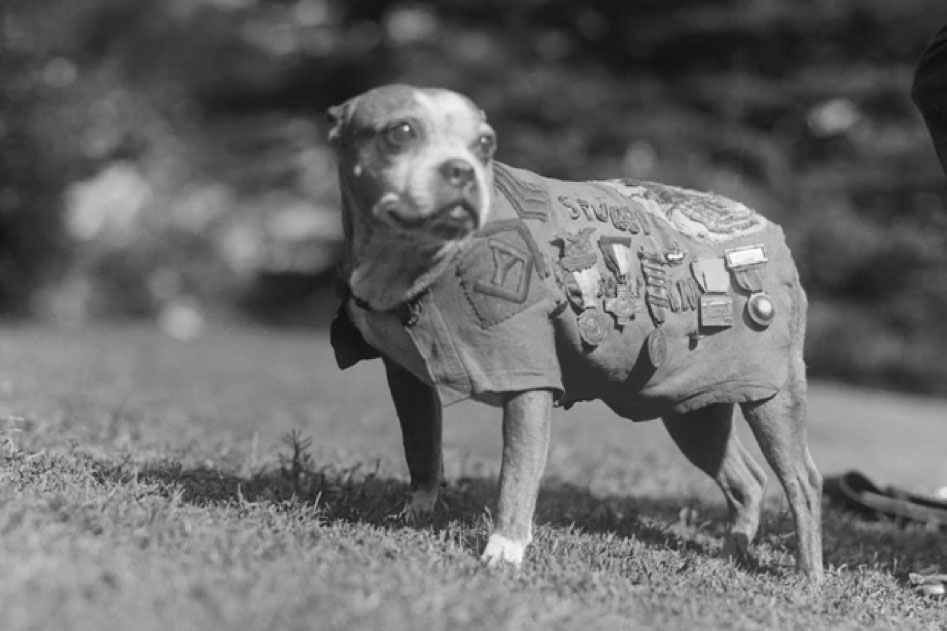 (image source: History Extra)
While there have been millions of dogs used during wartime throughout our country's history, there are a few that have become iconic heroes. Perhaps the most famous war dog in the U.S. is Sergeant Stubby, the only dog to be nominated for rank and then promoted to sergeant through combat. Stubby served for 18 months during World War I, participating in more than 17 battles. His contributions included alerting his unit to surprise mustard gas attacks and locating the bodies of wounded soldiers. In 1921, after the war, Stubby received a gold medal from General of the Armies John J. Pershing for his heroic war efforts.
Today, there are approximately 3,000 military war dogs working in a variety of capacities, including the military, police K-9 units and federal law enforcement agencies. Dogs that are part of the War Dog Program are trained with the 341st Training Squadron at Lackland Air Force Base in San Antonio, Texas.
Military dogs are integral members of their team, providing valuable skills and resources to their human counterparts. Each year, March 13th is designated as K-9 Veterans Day, a day to commemorate and celebrate all of the contributions military dogs make to our armed forces.
If you're interested in adopting a retired military war dog or sponsoring an adoption, find out more information at missionk9rescue.org
February 10th, 2020
Scholarship Opportunities for Military Spouses and Children
Pursuing continuing education goals should be an exciting and rewarding experience for everyone, including military spouses and children. While financial implications can seem like a barrier to success, there are several resources available for military families to help alleviate such burdens. Whether you're looking at a two- or four-year program or a technical/trade certification program, you should be aware of all of the options.
Advanced preparation is key to making the scholarship application process easier and less stressful. While eligibility requirements can differ greatly, collecting important documents, such as academic transcripts and a valid military dependent ID, ahead of time will help streamline the process. The search for scholarships can be a time-consuming endeavor. Below are a few opportunities to get you started. You can also look for scholarships and grants offered at the state or local level as well.
December 19th, 2019
HMC Remembers and Honors Fallen Heroes This Holiday Season
On Saturday, December 14, employees and residents of Hunt Military Communities participated in National Wreaths Across America Day at several locations throughout the country. Each year, wreath-laying ceremonies take place at cemeteries nationwide as volunteers gather to remember and honor the millions of men and women who sacrificed so much to protect and serve our country.
At HMC we're more than just a company, we're veterans and families ourselves. We're a community of people who serve the men and women who serve our nation. Our workplace is home to thousands of active duty service members and their families and with that comes a unique level of understanding of their experiences.
We understand how difficult the holiday season can be for families of fallen soldiers or service members on active duty and are happy to support them in any way possible. We value the opportunity to volunteer with Wreaths Across America and participate in such a powerful and important tribute to military members and their families. This holiday season, HMC encourages you to remember and honor our service members and their families in any way you can.
Since 2005, Wreaths Across America, a national non-profit, and its network of volunteers have worked hard to ensure that our nation's fallen heroes are remembered during the holidays. Each balsam wreath placed on the grave of a veteran represents a living tribute of honor, respect and appreciation.